Golden Week Special Offer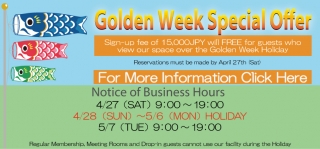 NEWS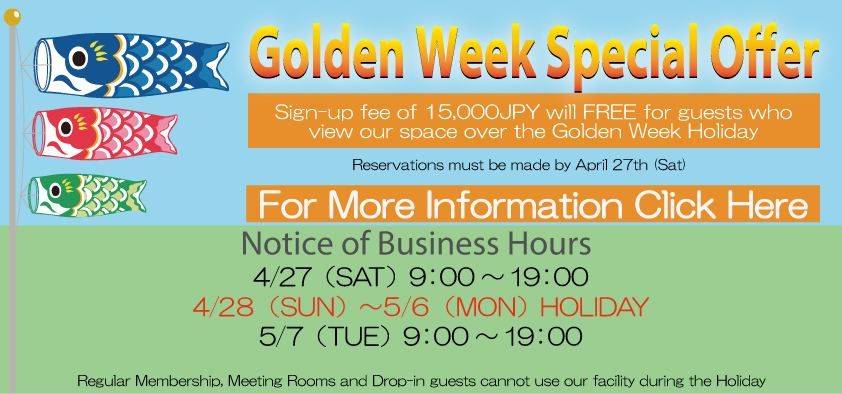 During the Goldend Week Holiday our office will be closed, but we are taking reservations for
a viewing during this period.
If you are looking for a co-working space in Tokyo, please do drop by.
All guests who come for a viewing during the Golden Week Holiday will be
subject to a special discount when signing up.
We usually charge a 15,000JPY sign-up fee, but this will be FREE only for those who
come see our facility.
We ask for you to make a reservation in advance by April 27th (Sat).
Any questions, please contact us.
03-5790-9581
info@gdwk.jp